Jobs
12-May-2023 to 11-Jun-2023 (PST)

Call Center

Bothell, WA, USA

20.75-23.75 per hour

Hourly

Full Time
Medical, Dental, Vision, Life Insurance, Long-Term Disability & AD&D Insurance, Generous Retirement including 401K with match, EAP, Financial Education, loan discounts available.
---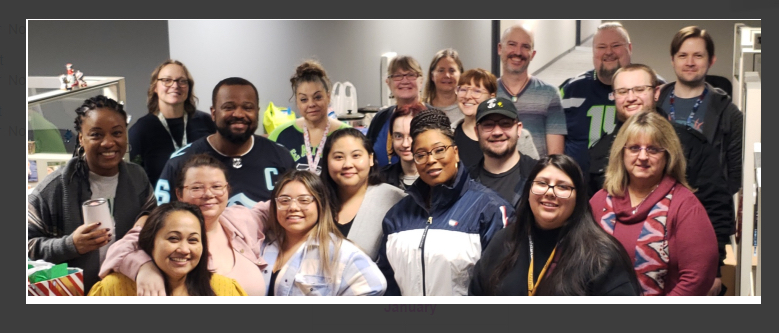 About Qualstar: Qualstar Credit Union is a growing, well-established, and financially strong not-for-profit organization. We are 70,000 members strong, headquartered in Bothell, WA, with 140 employees. We are proud to specialize in providing financial services to hardworking union members through their labor union association. We have a history of valuing staff at all levels, and staff satisfaction scores that prove it!
About our Contact Center Team: Have you ever worked in a contact center that could boast a staff satisfaction score in the top 10% of organizations surveyed? It is amazing! And is an experience we recommend people passionate about service or financial education apply to be part of. Our contact center team is a talented group of roughly 25 people who take pride in their impact on improving our members' financial lives.
Why join us?
Some of the benefits of joining our team include the following:
We are a not-for-profit organization focused on giving back to our members.

We are a stable organization that is well-capitalized and growing.

With just under 150 employees, we are small enough to connect personally and big enough to create a dynamic work environment.

Six paid federal holidays off.

Five working holidays that can be paid as double time or as a floating holiday - you choose!

We value internal growth from staff within our organization. We mean it! Our current and former CEOs have been promoted from within, starting at entry or supervisory-level roles.

Generous Medical, Dental, and Vision coverage.

Competitive hourly pay with guaranteed hours.

Incentive bonus program paid out monthly. Our average representatives earn an additional $100 per month. Top performing representatives earn as much as an additional $300 per month.

4% match on our 401K.

Generous paid vacation and sick leave.

Employee discount on loan rates.

Long-Term Disability and Life Insurance.

Telecommuting benefit available as soon as 4 months, dependent on performance.

Additional pay for occasional Saturdays (approximately 1-2 Saturdays per month).

Free Parking.

A new headquarters location in Bothell with all that you'd expect, plus a game room, quiet room, light workout machines/equipment, bubble drink, and latte maker, and the location is surrounded by trails to bike and walk.

Business casual dress code including jeans and tennis shoes allowed.
Hear about the role from a member of the team: "In our Contact Center, we like to celebrate the wins (and we have many wins!); an example is educating members on how to save money or time. We take pride in helping members with Online Services and their basic questions about their accounts to complex issues. We take the time to listen and use empathy to navigate their needs actively. We have friendly competitions within the department each month. Each representative talks to between 60 and 80 members daily and navigates calls with the support of the many Leads, the Supervisor, or one of the two Managers. With strong communications skills and a love for helping people, the call center takes the lead in member service."
Our Ideal Candidate: If you have not worked in banking - that is no problem. We will train you! We are looking for people who like people and want to work in a great environment. We hire in advance to ensure our team stays well-staffed during the busy season, so we are looking for a few candidates with the right attitude.
If we sound like the right company and team for you, put your application in now - tell us about yourself!
Qualstar Credit Union is an Equal Opportunity Employer
Full Job Description